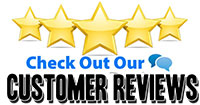 Denon & Doyle is the most reviewed Disc Jockey Company in Northern California.  The following are ACTUAL reviews from REAL clients…Really!
"Kevin was awesome! He helped everything run smoothly and all of our songs were played at the right moments. We loved the game he surprised us with too. Everyone had so much fun! I am so thankful that we had Kevin with us for our special day. Please give him our thanks and tell him we are very grateful. Sue was very helpful along the way too! She always answered any questions I had quickly and made the process very easy. I'll be happy to give a 5 star yelp review when we have some time after the honeymoon. 🙂 Thanks again for everything!"
-Jenny Wells, Mira Vita Country Club, May 31
"Thank you for the well wishes! They are much appreciated! I enjoyed working with your company very much and will happily recommend you to my friends. I used Denon & Doyle off of a recommendation and am very happy with the service I received. I used 4 other companies off of recommendations that fell short of their high praise and expectations. There were a couple of things I loved: -I loved that Louis checked in with Matt and myself, seeing if we needed anything, that was very sweet. -I loved his energy and charisma -There were a couple of hiccups that he rolled with and dealt with professionally and with humor -His music choices were perfect. Although people blanket country as a genre, it has many facets and categories and he totally knew what I meant and wanted -He was very in tune with with crowd, if a song cleared the dance floor he immediately transitioned into something else. Somehow he knew the right music to play, something I think of wedding dance music, even though I was very unclear about exactly what that means to me. It was great -We have been to 3 weddings this last year and people have said ours was the best hands down. I attribute some of that to Louis -I had a wedding coordinator who picked and chose the tasks she wanted to do instead of really coordinating the day, Louis dealt with that lack of clarity and team work extremely well"
-Kelly Marciano, Joyful Ranch, May 31
"Everyone is bragging about Tim and how great he was. Everyone loved the song selection and had a blast! Thank you so much for providing us with a DJ who knows how to mix a great party. Thank you"
-Rose Taylor, Crokett Community Center, May 31
"It was an amazing day and can't thank Denon and Doyle enough, especially Chad for doing such a wonderful job last night. THANK YOU THANK YOU THANK YOU!!!!! You guys rock!"
-Brittany Carrera, Union Hill Inn, May 31
"Mark was AMAZING! You guys were awesome as always and Mark is the best. Definitely made my wedding! Thanks!"
-Vanessa Crabtree, Ocean Hotel & Spa, May 31
"Ed was awesome. He was gracious and professional, and the music selection was perfect. Thank you for helping make my wedding so much fun!"
-Danielle Kaput, Lafayette Park Hotel, May 30
"We had a wonderful time at the wedding and reception, and Tran and I both thought that Kevin did a wonderful job. All of our guests commented on how great the music was, and Tran enjoyed dancing to it so much that she only left the dancefloor once! We also thought that Kevin did a great job as the emcee and he was very well dressed. The photobooth was also a hit – as we found out when we looked through our guest book the following day. Thanks again so much for prepping Kevin with our music."
-Kristen Jensen, Sugar Rush Events, Cornerstone Gardens, May 25
"Ed was the best! Everyone told us that the music was awesome and they loved his enthusiasm. The dance floor was packed the entire time. When we get back from our honeymoon I will take some time to write good reviews for you. Our experience with Denon and Doyle has been nothing but fantastic. Thank you!"
-Caitlin Parino, Purple Orchid Inn, May 24
"John was great! The place was dancing and he always seemed to know what song to play next! A great night!"
-Zach Landres-Schnur, Murrieta's Well, May 24
"Mark was fantastic! He was classy and professional and kept us dancing all night. People keep telling us how much fun they had (a few have even told us it was the best wedding they've ever been to)! Also loved the dance floor lighting, and the cake spotlight really enhanced our beautiful cake. Great job!!!"
-Stephanie Martin, Marine's Memorial, May 24
"Abe was simply amazing no one left the dance floor all night in fact we couldn't get people to leave hahah he was great! Thank u so much for making our day Abe-mazing!"
-Jackie Paulin, Spinnaker Restaurant, May 17
"We have only compliments for Donald. He did a wonderful job at our party. We couldn't have been more pleased. He kept us dancing all night!!! I could go on and on with all good things to say! From my first conversation with Addington, then you and finally Donald. It was a positive experience. We will certainly be recommending Denon & Doyle to our friends. Thank you.
-Sylvia Vannucchi, Zio Fraedos Restaurant, May 10
"We LOVED Abe!!! He was so helpful with everything from getting us drinks to keeping the bridal party in order and everything in between. He kept us up to speed on timing and kept the dance floor ROCKIN'! If I had to rate him on a scale of 1-10 I would give him 100!!! He was very pleasant to work with and I would recommend him to anyone looking for a DJ!"
-Tori Dahl, Wente Vineyards, May 10
"We are very pleased with the service we received from [Martin]. When we return from our honeymoon (Maui), we plan to post online reviews and D&D is a five star rating."
-Jack Chu, Claremont Resort & Spa, May 10
"We had a great time. Denon and Doyle was the perfect choice for us, and it worked out great that y'all were familiar with the reception venue Scott's. John was a great DJ and MC for us. When the bride's sister wanted to hear some African music, John was able to smoothly switch gears from our detailed playlist, and got everyone to get down on the dancefloor with a great song choice. It was so much fun. He was a great host for the bride/groom, father/daughter, and mother/son dances, and he smoothly and professionally facilitated toasts and speeches from the [maid] of honor, the best man, and the bride's father, helping us with timing during the evening and using the wireless mic. Thanks again to our DJ John and the crew at Denon and Doyle, you rock.
-Sean McMahon, Scott's Gardens, May 9
"Thank you so much for your email. I just wanted to let you know that I have never been happier with a company than I am with yours. The way Mark conducted himself was nothing short of amazing, he was a true professional at our wedding. Mark not only took control of the music but also was awesome as a MC. Diana and I are still in aww at how many text we have received on how much they enjoyed our DJ. Mark was nothing short of amazing on how he handled the crowd. His choice of music, and at one time certain songs played was flawless. My biggest fear was there was going to be a disconnect with some of our guest not speaking English. Gabriel did a fine job connecting with the crowd and helping Mark get some of the importing announcements across. In my eyes most of the credit goes to Mark with the way he combined the crazy variety of music we had requested. The venue was beautiful, but having Mark DJ was actually my favorite part of the wedding. Mark is a huge asset to your company, and I will highly recommend your company, but also to have Mark if available be the DJ. I would personally like to thank your company as whole and to let Mark know how much credit he deserves for making my wedding so memorable for all our guest."
-Matthew Fyten, One Leresdorff, May 3
"Thank you for the amazing service that both Chad and Caleb provided!! I will go on Yelp and provide excellent reviews! Chad is beyond amazing, I have nothing but nice things to say about it! He is such a gentlemen, thoughtful, asked if we needed refills on our drinks while we were taking pictures, he is AMAZING! I had attended a wedding last year where he was the DJ and I was standing in the buffet line and it was freezing… all of a sudden someone puts their jacket over my shoulder while I am serving myself. I say 'thank you' but didn't see who it was, after I sat down, I realized this was not my fiance's jacket and I looked around and saw that Chad didn't have his jacket on! He had given me his jacket. Thank you!"
-Kristine Phillips, Wente Vineyards, April 26
"We had an AMAZING time! Tyrone did an EXCELLENT job engaging the crowd and playing music per request. I absolutely LOVED having him apart of our wedding!!! Thank you for such a successful night!"
-Erica Hamilton, Hiddenbrooke Country Club, April 26
"Mark was fan-tastic! I told several of our guests through out the night "man, this DJ is too good! I keep thinking I will take a break from dancing but then I can't because every some choice was so perfect for us!" Also, we loved that he brought the glow sticks and little glow rings for the "single ladies" toss. It was all around everything we had hoped for. And on our wedding day, there was a lot to worry about since it ended up pouring rain. It was a relief to not worry about Mark at all. He took care of everything he needed on his own."
-Jenna Morris, Bridges Golf Club, April 25
"Everything was great! Ed did a fantastic job, as expected! Please pass along our gratitude to him."
-Alex Potts, Brazilian Room, April 13
"We were extremely happy with the DJ, the lighting was great, sound system great and it made for a fun time for everyone. Thanks for helping make our day special!"
-Timothy Thomure, University Club of San Francisco, April 12
"Thank you! Yes we had a blast! Thank you so much for doing such a great job! Ed is also wonderful and very helpful! Sure will, I'll post a good review for Denon & Doyle!"
-Neysa Akila, Sunol Valley Country Club, March 15
"Everyone had a blast at the wedding! there was definitely a really great vibe and so many people were dancing and having fun. As far as Alex goes, he was great – he kept the party moving and was really attentive to our timeline for the reception. He got everyone moving on the dance floor and played really appropriate music for the age groups we had there. He was on time the entire evening, showed up and set up the ceremony space in a very timely manner."
-Linda Cadinha, Bridges Golf Club, February 7
"It was an absolute pleasure working with Denon & Doyle! The little things made our experience with D&D a runaway success. The level of professionalism and commitment is unparalleled. I truly appreciate Sue constantly following up with me, and her dedication is nothing short of admirable. Brian's humor and reassurance can calm even the most crazy brides out there, I promise. And last, but certainly not least–Kevin! Nothing but the highest praises for Kevin! His infectious energy made our wedding enjoyable for us and our guests–all the guests ranging in ages 1-90! He must have sneaked a peek at my music history because he read my mind exactly and played only the absolute best. From the introductions, money dance and open floor dancing, the music selection always maintained a high level of energy. Also, thank you so much for playing Prince for my grandma! Nothing like Prince's classically "beautiful" song, Kiss! No other company can compare to the spunk, personality and service of Denon & Doyle. Every individual we came into contact with had customer service on the front of their mind. I'm glad I let the experts do their job so my husband and I could have our dream wedding! A million thank yous would not be enough, but thank you for your incredible service!"
-Carmen Ruelas, Great American Music Hall, January 19
"John was fantastic the music was great. He rolled with my party anxiety like a pro and everyone rocked the house. I would recommend you guys to anyone"
-Molly Fox, Lucie Stern Community Center, January 11
"I'm happy you emailed because I was definitely planning to get in contact with Denon & Doyle and tell you guys that Mark was absolutely AMAZING! We are so pleased with his work and he had an excellent rapport with all of us. There will definitely be a lot of positive reviews written after our experience with him. He's a wonderful asset to your company! He will definitely keep those he works with coming back :-)"
-Mary Kaldas, SF City Hall, January 11
"Everything turned out Awsome! Chad was so great. We will diffidently call you again for any future gatherings."
-Mary Valenzuela, Greenbrae Residence, January 4
"Mark was superb from the moment we first met him until the last minute of our wedding day. His professionalism during our first meeting enabled us to rest easy that we had chosen the right man for our wedding. He removed problems from our day, which is quite simply the best thing someone could do as a couple are planning a wedding. During the day he played everything we wanted, was an asset in ensuring the night went to an ever changing schedule and made sure the dance floor was kept occupied. What more could we want!"
-Andy Smith, Mira Vista Country Club, January 4
"Mark did a fantastic job. He showed up early and was the last to leave. He kept the party going and my parents' 50th was a huge success thanks to Mark and his awesome music selection. The slide show was a huge hit too."
-Karin Burk, El Patio Espanol, January 3
"Everything was perfect. Thank you so much . John was fantastic, he handled everything brilliantly, I've got people asking for you number since the wedding. :)"
-Heath Hunter, Palo Alto Residence, December 31
"Thank you for your e-mail! Both Mark and his assistant, David did a fabulous job for our wedding! It was a really fun time! Everyone I hear from agreed that you all did wonderful work. The set up of the projector and screen also worked very well. We showed a video that had many people in tears of joy after. The music selection was perfect. The disc at the end with our wedding music also meant a lot to both Joann and I! We'll put it out our list to make sure to post positive reviews for you. Thanks again for everything!"
-Richard Homeres, Pierd 29 Restaurant, December 27
"We couldn't have been more pleased with them. They did an amazing job and got everyone on the dance floor and kept them there!
Our wedding flowed effortlessly thanks to them. Abe did such a great job of playing our eclectic taste in music while still playing stuff that he knew everyone would enjoy. And they not only made sure we had a good time, but they genuinely seemed to be enjoying themselves as well. They were more than amazing!
I could go on and on about how much we loved those guys but I'll save it for the review. I had quite a few engaged friends at the wedding that were raving about how great they were so expect to hear from them soon.
Your company was so incredibly professional and organized from start to finish. You truly went above and beyond and it took a HUGE amount of stress off they big day. Thanks again for everything! Give Abe and Ed a big hug from us!!"
-Meaghan Camblin, Napa Valley Country Club, November 10
"Just a quick post-wedding note to thank you all for making our event Saturday night such a success. At the post-wedding brunch yesterday the bride and groom's friends were all raving about the DJ, noting his ability to keep the dance floor jamming, his diplomacy with requests, and his desire to honor the bride and groom's wishes. The photo booth was a smash hit too. My youngest son must be in half the photos taken! (It was like a "free" babysitter!) The woman who designed the logo was surprised and thrilled to see her artwork on the photo strip. All of these raves reviews are doubly impressive since I suspect we were a bit more last minute than most weddings, forcing you all to roll with our schedule and quirkiness….I am very grateful."
-Marnie Curry, Terra Event Center, November 9
"Great DJ! People danced for HOURS! We used DJ Jason Wheat at our wedding (chosen by D&D co. after they discussed our desired feel – which was low-key, fun, minimal MCing/talking). He was true to what we'd requested – lots of popular easy-to-dance to music, with a healthy dose of 90's hip hop and some popular bollywood tunes to round it out! I kept telling myself that I'd leave the dance floor and mingle after the next song, and then the next song, and the next song…found myself loving everything he picked! I was glad I changed into my gold wedge sneakers prior to the reception!"
-Asha Radhamohan, Green's Restaurant, November 9
"Denon and Doyle were a joy to work with, from the very beginning. We came in for the open house and got to speak to many of the DJ's, explore some great options and the staff worked with us on some customizations we were looking for. At no point was something a problem and it relieved a lot of stress for us seeing how professional D&DD was.
As for Louis, we knew from his first moments on stage at the open house that he was the DJ we wanted. Gregarious, passionate about his craft, and happy to fit to what we needed. He was just simply awesome at our event and got the crowd going even though we had a challenging mix of people in quite an informal environment. He made the event super fun and we'd recommend him (and have already) profusely to our friends."
-Carrina Cappadona, Fort Mason Conference Center, November 9
"We had an amazing time. Our guests loved Ed and he had everyone on the dance floor. We love D&D and especially our favorite DJ! Thank you for making special efforts to finding the Teresa Teng song. My dad was super touched. Everything was perfect and we wouldn't change a thing. Thank you so much for a great time!"
Wenli Loo, San Francisco City Club, November 8
"Thank you Mark for helping create the environment we were going for. We appreciate your time before the event to walk through the day with us to make sure you had what you needed. We threw several special and hard to find requests your way and sincerely appreciate you doing the research to make it happen. We could not have done our entrance or first dance if you had not gone above and beyond to find a solution for us. You did a great job reading the crowd and playing the music that kept everyone going. We all loved your attention to detail and how well you read the crowd. Including picking up on the mention of a song during the speeches and leading off with that to get things going again. Brilliant! We appreciate your help with our last minute request to also assist us with sound for our ceremony. Our guests commented on how impressed they were with the sounds system and how well they could hear everything even right there on the ocean. Your timing was perfect with all the special requests we had during the ceremony. Truly helped us pull off the special surprises we had in store for our guests. Thanks so much for all of your professionalism and creating the all night dance party we were looking for at our wedding. Great job! Thanks for your follow up. Mark was great! We would love to say great things about our experience."
-Brynn Gottsman, Surf Spot, November 2
"Tyrone was perfect!! He was so accommodating and brought the right amount of energy to the party! He kept us on schedule and checked in periodically.
The dance floor was packed all night and we even had 'extra' dance floors popping up. His interaction was perfect – he was very entertaining, yet didn't steal the show. One of the highlights: We did a same sex dance song, where everyone had to dance with someone of the same sex. He did this so tastefully, that I can't imagine anyone being uncomfortable.
You guys were so awesome to work with, too! Everything was perfect! Five stars * * * * *!!"
-AJ Seliga, Casa De La Vista, November 2
"We LOVED Ed and think that he did an amazing job. We have had so many friends and family members compliment Ed and we cannot thank you enough. Matt and I will both write raving reviews as soon as we get back!"
-Denise Ito, Scott's Seafood Bar & Grill, November 2
"Just wanted to thank you and your company for a fantastic experience. The DJ was fabulous He really took control of the event and made it a very great evening. If there is any way to please thank him again from us I would really appreciate it."
-Amy Thimmig, Servino Restaurant, October 26
"To say that Louis was perfect wouldn't be accurate, because it doesn't delve into how much charm, class, professionalism, poise, and sweetness he exhibited with everyone in attendance. We were incredibly impressed by how much thought and effort he put into creating a playlist of songs that kept EVERYONE on the dance floor the entire night!
We received countless compliments about Louis during our rehearsal dinner, the Saturday night reception, and the days to follow. He was the epitome of a class act and a gentleman. We could not be anymore thrilled with how flawlessly he performed both evenings, and how he kept the flow of the evenings moving at a perfect pace.
Thank you so much to your entire company for providing us with the most fantastic DJ for our wedding weekend. If we can ever serve as a reference for D&D, and more specifically, Louis, please please please send any inquiries our way!"
-Sarah Zwerin, Gualala Arts Center, October 26
"Mark did a great job at our wedding and the music was all well timed and executed properly. Other than that, He was great, professional, the music quality was awesome, he worked well with all the other vendors, and everyone had a great time."
-Angela McIntire, Kohl Mansion, October 19
"If you're striving for excellence, you are there. Abe and EJ were perfect. Even more than perfect b/c they let my 2 stepdaughters and their little cousin grab the mic and sing us a song in front of the whole crowd. It was awesome. The whole entire night was just perfect!! Thank you a million times over. Any other event we have, 100% we will be calling you."
-Nicole Assarian, Ruby Hill Golf Club, October 13
"The celebration of our wedding was wonderful. John, our DJ was first rate and fit right in to our party."
-Dick Friedman, Claremont Resort, October 12
"We had a wonderful time and I was going to actually email Sue soon. We just got back from our honeymoon in Europe and the first thing people said to us was how much fun our dance [party] was and how amazing the DJ was. Mark did a wonderful job as the MC, moving things along at a nice pace, he knew when to move on to the next event and did a great job of selecting great dance songs with no awkward transition from song to song. Our guests loved dancing to the music so much they didn't want the night to end."
-Julia Shin, Marines' Memorial, October 12
"Denon & Doyle was one of the best wedding vendors I hired. You guys are totally awesome. Ed was absolutely amazing, so easy to work with, got along great with the emcees, just did an overall terrific job. Thank you so much for being great to work with!!"
-Rosabelle Sylvester, Cache Creek Casino, October 12
"Kristin and Jon had a fabulous wedding reception and Ed did a beautiful job of surrounding the night with great music as well as communication as the evening flowed."
-Tammy Hoevel, Brix Restaurant, October11
"The evening was just really wonderful, and Tim was perfect! He was a wonderfully upbeat emcee, and the mix of music was great. We will definitely use you guys again for future gatherings, and I'll certainly recommend D/D to anyone who asks. Thanks so much for being one of the great partners in our event."
-Sally Johnston, Lafayette Residence, October 5
"On honeymoon now but seriously Ed and EJ couldn't have been better! They made our day so special and we love you guys!!! Addington and Brian were awesome too!!! Wrote a fantastic review and will post when we return!!!"
-Jamie Pollard, Kohl Mansion, October 5
"I can not even tell you how great Ed and Mark were. I was a nut case and Mark put me right to ease. He handled everything and made it so easy. Both of them helped out so much more than their jobs described. They felt like they were family. You have two very great guys working for you. I am planning on writing reviews on yelp and the knot will definitely write about how awesome you guys are. Thank you so much for making my day seamless!"
-Jennifer Lord, San Geronimo, October 4
"All we can say is Binky Aka William, was fantastic. He did exactly what we asked for and exceeded our expectations. He made our night. People danced all night long."
-Irene Agnos, Lake Merced Golf Club, September 28
"From start to finish, it has been a pleasure to work with all of you. From the beginning, working with Sue to get the right package at a price that fit our budget, to Chris and his assistance with getting our photostrip layout just right, and on to Brian helping me to iron out the final details, we felt all along that there was a team ready to do whatever was needed to ensure our wedding went off as smoothly as possible.
Then on the day of, DJ Ed and TJ were prompt, professional, and so much fun. Everyone raved about how great the music was throughout the evening, and as for the Photobooth, my only complaint is that it may have been too popular. When in doubt, if someone needed to be found, chances are they were either in the photobooth, or waiting their turn.
I really was so impressed at how attentive Ed was to me and Jeff and our wishes for the day. You all at Denon & Doyle have a pretty stellar team, and I will definitely be recommending you all to anyone I meet who has DJ service/Event needs.
Should I find myself planning another event in the future, you all will be the first people I call."
-Sarah Greene, Poppy Ridge Golf Course, September 28
"We love DJ Tim. He did an awesome job of included our prior suggested songs, along with pleasing the crowds mood and taste in dancing. We are very impressed with Denon & Doyle attention to our request and questions. Every time we had a question or concern, a rep and even the owner, we reply quickly."
-Christina McCullough, Brix Restaurant, September 28
"We were beyond happy with Mark and Felipe! We were very confident going into our wedding day that everything was going to go great based on our conversations with Mark. Everything went as expected if not better! The music was perfect as were the announcements throughout. We heard from multiple guests that it was the best wedding they had ever attended and both Mark and Felipe played significant roles in making that happen. Michelle and I also really appreciated that Felipe came up to us and introduced himself as the photobooth attendant and made sure we went to take pictures in it before things got too crazy and we missed out. Had he not done that, there is a good chance we might not have taken any because of how quick the night went. I left a Yelp review for you guys yesterday and we will not hesitate to recommend Denon and Doyle to anyone who is looking for a DJ or photobooth. Many thanks for making our day so special and memorable!"
-Dan Herman, Kenyon Estates, September 27
"Could not have done anything better, they were great. Mark was worth every penny and more. Everybody involved cant stop talking about what a great job he did. Thank you so much! "
-Andrew Siegel, Petaluma Residence, September 21
"We had a great wedding event! Richard did such a wonderful job on our wedding. He was fun and active, also very organized! He made the event more fun and exciting! Richard was really good at MCing too as Sue mentioned. We loved him! :)"
-Ahreum Yeung, College of San Mateo, September 21
"I wanted to let you know how amazing the DJ services were on Saturday, we couldn't have had a better dj or music for the wedding, and i am so appreciative!! I will be sending a more formal referral, but I just wanted to let you know how happy we were, and how much our guests commented on the wonderful dj service, especially in the wake of some timeline issues we were having with our caterer."
-Kate Harrison, Cypress Meadows, September 21
"Hiring Denon and Doyle was the easiest wedding decision we made and also one of the best. From my first meeting with Sue, to every interaction with the team after that, it is clear that you know what you are doing and have streamlined the process to make it super easy for your clients. Honestly, for a little bit it seemed too good to be true. The djay showcase was such a convenient way to get introduced to your services. At that showcase, Sue was able to quickly determine what djay would be a great fit. Brian was great at following up with me and getting the needed information to make our wedding personal and EXACTLY what we wanted. We LOVED Patrick as our MC and Chris as our djay. They brought the house down and had the wedding party dancing all night. I cannot tell you how many compliments I received after the wedding about our DJ. And I cannot tell you how wonderful it was to have a wedding vendor that was so easy to work with and that was able to create the wedding vibe of our dreams very little direction. I highly recommend Denon and & Doyle and Patrick and Chris – they know what they are doing!"
-Jenny Burcio, San Francisco Olympic Club, September 14
"Wedding was amazing and Chad was awesome. He took great care of us and we didn't have to worry or think about a thing. I will absolutely recommend Chad and Denon & Doyle to others."
-Heron Torres, Jefferson Street Mansion, September 15
"Kevin and Anthony did a great job, and everyone had a great time dancing the night away and taking photos in the photo booth. A big thank you to everyone at Denon & Doyle. Our guests have been saying it's the "best wedding ever". :)"
-Victoria Gomez, Redwood Hill Gardens, September 7
"Words cannot express our gratitude for the phenomenal job Mark did at our wedding. He truly is the reason why my husband and I had an epic night and ALL of our guests walked away and are still dubbing our wedding as "the best wedding they've ever been to." I do not lie."
-Katie Lennon, Mark Hopkins Hotel, September 1
"Martin was fantastic and your operation was flawlessly executed."
-Lauren Imparato, Private Residence, August 31
"I just wanted to let you know that every thing went GREAT! I can't believe how spot-on you guys are! Granted I was pretty buzzed at some point but as the music played and as the DJ worked the crowed, I was reminded of all the choices I had made while I was filling out the wedding time line from your website. I just want to thank you for everything!!"
-Alex Lee, San Francisco City Hall, August 31
"We had an amazing time- and your team was unbelievable! We absolutely loved both Jake and Chad. Chad played everything we wanted and more, and I think he even had a good time doing it!"
-Shannon Murphy, Piedmont Hall Community Center, August 31, 2013
"All of the music was perfect and John was great in accepting requests from our guests. I had various guests tell me how great the music was that night. I know I personally loved it. I don't think I stopped dancing from the second the music went on until it stopped!
Thank you again for everything, the music, sound system, timing… everything was perfect!"
-Amy Boyarsky, Presidio Yacht Club, August 24, 2013
"Tyrone was amazing! Absolutely fantastic. He kept the party going and the atmosphere fun. I am receiving calls and emails everyday since the wedding from guests telling me that the wedding was epic and it was due mostly in part to Tyrone's amazing disc jockey abilities. He was also very attentive to what Alex and I needed. All I needed to do is make eye contact and he knew exactly what to do next. I would recommend him over and over again!
Thanks so much for making our day so incredibly special!"
-Erica Cali, Private Residence, August 24, 2013
"Louis was excellent. He was very accommodating, had a great personality, and was very professional. Everyone had an amazing time at our wedding. Thank you and thanks to Louis for making our wedding so great!"
-Shane Bilowitz, Rockefeller Lodge, August 23, 2013
"All of you could not have done anything better, everything went so great!
Ed was so great with the guests and picking the right music and was a great mc as well.
Thanks so much for making this such a painless piece of putting together a wedding!"
-Saundra Bauer, Private Residence, August 17, 2013
"You are right, we have had so many compliments on both the music and on John. Everybody loved him and his work. We could have not imagined the reception to go any other way and a big part of that was because of John. We have no doubt that every DJ you guys have at Denon & Doyle is amazing, but John was honestly the best and I will definitely rave about him and the company to everybody we know. We could not have imagined any other DJ to be apart of our wedding and we truly cannot wait to work with you guys in the future. Thank you again for all of your help and we will talk to you soon."
-Stephanie Kelly, Palo Alto Hills Country Club, August 17, 2013
"Thanks for checking in! Everything was perfect. Richard and Jason were awesome!"
-Mary Chau, University Club of Palo Alto, August 17, 2013
"We loved John, he was amazing! We were so happy with his personality and hi dj-Ing skills. He knew how to read the crowed and played our must played songs and then some more great stuff. We received nothing but compliments from our guests. When we weren't mingling with guests we were on the dance floor. The only problem was that we danced so much that we could not stop sweating 🙂
Thanks so much for your services and for recommending John, we will definitely be giving him and your company 5 stars!"
-Angelica Nunez, Lake Merritt Hotel, August 10, 2013
"William (Binky) did a great job, and I would definitely recommend him again!"
-Cathy Shrier, Ritz Carlton Hotel (Half Moon Bay), August 10, 2013
"We had an amazing time at our wedding. Mark did an excellent job and we do not have one complaint. He played all music we wanted and even stepped down to the dance floor before closing the party to ask us if we needed another song to be played. He was just great."
-Liz Ganey, Piedmont Hall Community Center, August 9, 2013
"Thank you for checking in! As always, Ed was super-mega-fabulous!!!! He is a great DJ and I know everyone at the wedding had a fantastic time! The bride came up to me afterward and was excited because she said that way more people were dancing than she thought would dance. He did a great job!
Thank you again for all of your help with this wedding! I REALLY appreciate it!
-Nichole Kohake (Swank Events and Weddings), Diable Ranch, August 3, 2013
See More reviews on Yelp