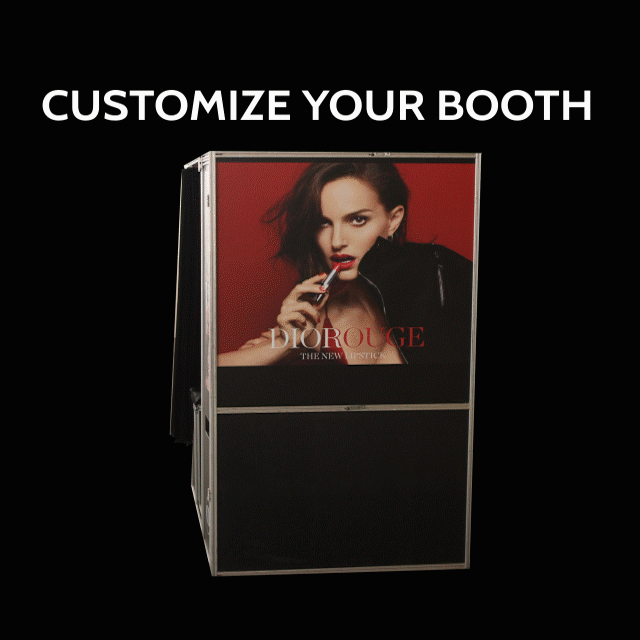 We have designed creative on-site photo branding solutions for hundreds of companies and helped our clients look like marketing heroes in the process. Whether it is simply a custom designed photo booth or one of our unique on-site photo novelties, working with us is easy and fun.
Our cast of graphic designers and artwork professionals will design everything for you or simply use artwork you provide. Logos, monograms, or even hi-res photos can be utilized to transform our modern photo booths or photo sets into a branded box of fun!
Whether you're just looking for a custom backdrop or you want to turn a photo booth into a big blue Tiffany's box – we can do it.