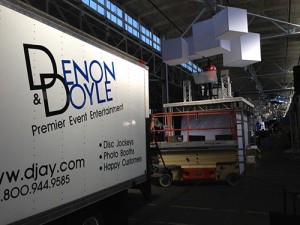 Since 1984 we have provided DJs, A/V and unique photo activations at over 10,000 corporate events. We have a dedicated, employed staff made up of over a hundred entertainers that include: Disc Jockeys, Sound Techs, Lighting Designers, Graphic Artists, on-site Photographers and Production Managers.
Whether you need a dozen DJs at different locations at the same time, looking to spice up a trade show booth or want to brand your next event with special Photo Entertainment, we have the people, gear and experience to get it done. You'll want to get the word out about your event, so getting some postcards and flyers made up with the Duplo DC range equipment will get you to generate the buzz you need for this event. You want people to look at those flyers and be intrigued about what you are putting out there, no matter what type of event it is it has to captivate people and make them want to see what it is about. We will do all we can to make it a night that you'll never forget so that you are satisfied that it went the way you needed it to, but initially, you starting off that excitement will mean that you too will enjoy yourself from start to finish.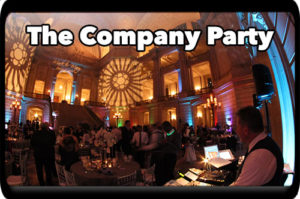 •  Trade Shows  •  Conferences and Break Out Parties  •  A/V Rentals  •  LED Dance Floors  •  Decor Lighting  •  Photo Booths & Green Screen with social sharing
…and of course we are famous for our Disc Jockeys!
We have a dedicated Corporate Specialist that will put together an ideal solution for you.  Contact Patrick McMichael at 800.944.9585 or simply email him and he will get the ball rolling!
Looking for great Photo Branding ideas?  Check out ThePhotoShoot.com to see examples of what we have done recently!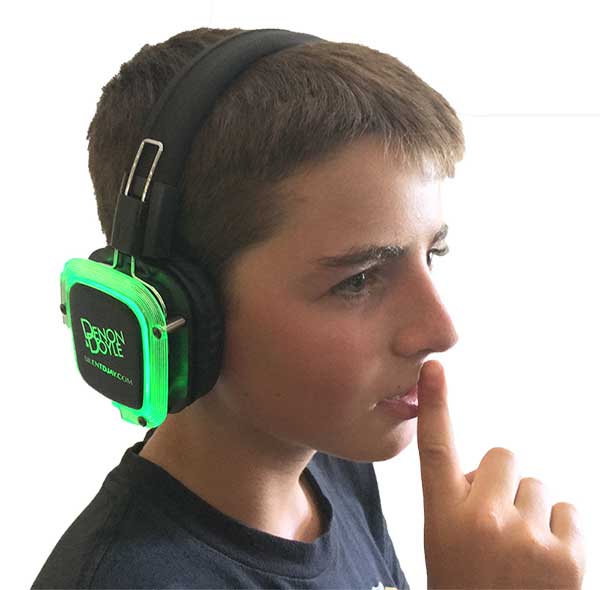 Silent Disco
A silent disco is an event where people dance to music listened to on wireless headphones. Rather than using a speaker system, music is broadcast via a radio transmitter with the signal being picked up by wireless headphone receivers worn by the participants. Those without the headphones hear no music, giving the effect of a room full of people dancing to nothing.