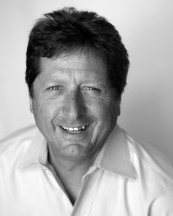 TIMMY (pronounced: "Tim-MAY") PHELPS is creatively endowed. Music is his muse and she's a beast beating in his breast, baby. Mention the process of writing a song and he'll be off on a tangent the size of Texas faster that you can say "wha' happen'?" He oozes excitement and bubbles good times like Johnny Cash in a fountain of foam from Folsom Prison. He can't help it — he just is.
He earned his education as a "Road" scholar on major 1970's musical tours, trained from the age of 19 in the arts of stage, musicmanship and wild things he cannot share in this forum as he is pinky sworn to secrecy. Do him a favor and don't pull his finger. We can say that Bill Graham himself credited Tim with putting the in the "-een" in the "Day on the Green" show he played back in (mumble, mumble, evasive gesture).
But hey, what say we get today? He simply loves to DJ; he loves a full dance floor and the crackle of a perfectly-timed and executed event — which, in the Timmer's opinion is almost never what one plans but is exactly what it should be.
Pause and reread the last line — then feel the chilllllllll of zen wisdom. Tim is more than man, more than machine: he is pure music innovation … and, quite frankly, a heckuva nice guy.