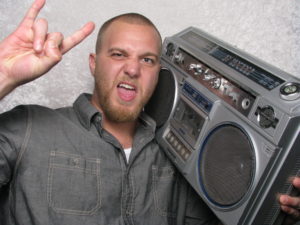 Sports announcers are known for their creative attempts at constructing metaphors and similes when describing a player's attributes or performance. It makes for a livelier broadcast. Announcers also love a good nickname, because it makes the interactions more personal. So when someone like Shea Carrigan steps into the batter's box, already owning the nickname, "Shea Butter," and hits a baseball with a swing as pure and as smooth as, well, butter, it is heaven for any sportscaster. It makes their lives easier.
As a DJ, Shea uses that same smooth style to make it easy for brides and grooms to focus on the fun; for guests to have the time of their lives. He makes their lives easier.
The transition to applying his smooth style behind a microphone and a mixer actually takes root in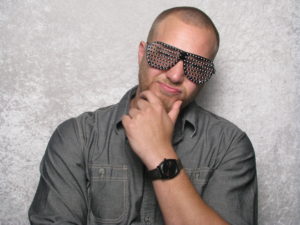 his baseball days. After being scouted by several major college baseball programs, Shea saw his Clayton Valley High School baseball career come to a sudden end due to a major arm injury, the kind you don't come back from. Staying true to his moniker, Shea calmly played the hand that life dealt him, and chose to let the end of his baseball career be the start of something else.
Attending college in Chico, Shea found himself constantly surrounded by two things: people and music. His easy-going nature made it easy for people to approach him and feel comfortable around him. His playlists became legendary around campus and he loved being able to tap into his decade-long experience as a drummer (as well as the massive vinyl record collection he was exposed to since childhood) in being able to read the crowd at a party.
As a DJ, he uses that same skill at each and every party, something he calls "diagnosing" a room. "It's really about watching people's tempo and rhythm,"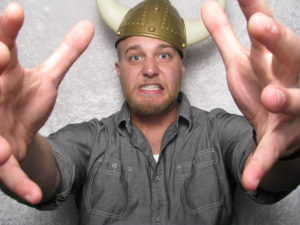 Shea explains, "and figuring out what's going to make them happy."
While music has become his passion, Shea still has a soft spot for his first love and enjoys supporting both the Giants and the A's. You'll also be pleased to know he volunteers his time to teach kids the proper pitching mechanics and sweet hitting stroke he perfected in high school. That sound you just heard? The collective sigh of relief from baseball announcers everywhere.

"Shea was great!  Everyone had a wonderful time on Tinsley!  Props to him for going out there!  He was on time and very accommodating.  Looking forward to the next time we work together!"
-Gail Lee, Tinsley Island, July 3
"The wedding was definitely a hit! Shea did a great job with moving the party along and playing great music. He got along great with the photographer and was quick to make any necessary adjustments if needed.  I will certainly be writing a great review for you all at the company and recommend you for anybody with DJ needs.  Thank you again for everything!"
-April Gans, Churchill Manor, June 18
"Our day was full of activities and drinking but everyone we've seen since said it was a blast. Shea and Mark did an amazing job from the moment they got there. You could tell that they had experience doing weddings and they had no problem directing us as the day went on. They definitely kept an eye on the crowd and knew the right time to do move on to different events. They made it so we didn't have to worry about the day's schedule and that was amazing since we already had our hands full (especially in the days/weeks leading up to the wedding). Occasionally I'd have to step aside to deal with catering, beverages and photography but I never once had to worry about the DJ.
I don't know what else to say. They were great. We will definitely recommend them/D&D to friends."
-Gary Lopez, Monte Rio Community Center, June 11
"Shea was awesome. He was even able to play a few requests. Please don't hesitate to assign him to our events in the future. We've had nothing but positive feedback from the attendees. Thank you!"
-Damon Guidry, Adobe, June 9
"I just want to send a huge thank you to every single one of you. I think that the evening was perfect! Thank you again! You all rock! I will be seeing you up here."
-Brennan Adair Afana, Regale Winery, May 20
"What a GREAT night!! Your team was amazing!  So much FUN!  It was a FUN night for the girls!! Thank you thank you!! "
-Jena von Ranson-Odiorne, John Swett Elementary, April 29