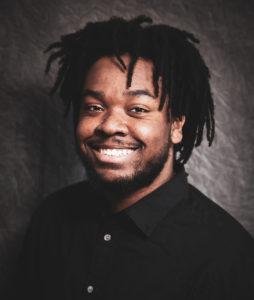 There is a certain comfort in knowing you are in the capable hands of a trained professional. It's an entirely different feeling, however, when you know that person is a specialist in that field, or better yet, entirely obsessed with it. It's the difference between great and good, between an artist and someone who just makes art. So when you hear that Salih Mekki is an amazing MC and performer, you will certainly take comfort in knowing he will deliver at your event, too. It's only when you see Salih in action that you'll truly understand that music and entertaining is not just a profession, it's his entire world.
Salih's obsession with music started very young. Not many can boast their journey as a DJ started before high school, but for Salih, it was something that came naturally. When he's not dazzling diverse crowds from behind the turntables, he is front and center doing what he's done since he was sixteen—teaching people how to dance. Whether it's leading a group dance or battling a would-be break-dance contest challenger, Salih knows it's all about leaving it all on the floor. And while his talent is certainly appreciated by clients and guests alike, it's his personality that really wins everyone over. It's the smile, the energy, and the desire to help others celebrate that helps Salih connect with people through the thing he loves most—music. Once the party is over, he finds his peaceful retreat at home. Doing what, you ask? Making his own music, of course.
Self-taught as a producer, Salih sees the connection between the arrangement of ideas that go into the creation of music and the skillful arrangement of songs when playing for a live audience. He knows his experience as a dancer and dance instructor give him an advantage when controlling the music, too. Salih explains that the different forms of music all blend together, "because in each discipline I can draw on the feeling of another. When I'm DJ'ing, I think about how a song would make me feel on the dance floor or what I would emphasize as a producer, and that helps me focus on the details that bring the right energy to the party."
Moving throughout the Bay Area as a kid, Salih has gained an appreciation for the diversity in people and their unique interests. He reflects that recognition through the music he listens to and creates, and loves surprising people with an extensive music knowledge that ranges across genres and decades. He knows that he can draw on that music knowledge at any event, even among a crowd with discerning musical tastes. He knows that, "when it comes to reluctant dancers, each person has a breaking point where they can no longer resist the urge to get out on the dance floor. I love the challenge of reading the crowd and finding each person's breaking point so that everyone—and I mean everyone—is able to enjoy the moment." It's that focus and dedication to his craft that makes Salih not just a professional, but a music specialist.