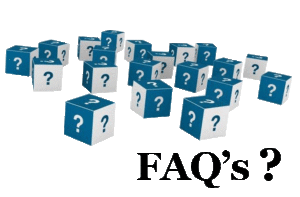 Now that the question has been popped, you have questions.
Over the years we've received hundreds of smart questions from couples planning their weddings. Below, you'll find the most popular ones. If you have a question that's not answered here, please email it to us and we'll quickly send you a response.
What sets your company apart from others?
30 years of experience at more weddings than any other company in The Bay Area uniquely positions us as the leader in the region.
Who are your Disc Jockeys?
Our company is comprised of seasoned personalities who have an enormous amount of wedding entertainment experience. They are customer service oriented and charismatic and without any of the "cheezy factor". Their skills are kept sharp by busy wedding schedules and our ongoing training seminars. Check out our Staff page for a closer look.
How do we see you perform?
At our complimentary Wedding Showcases, dozens of couples meet the DJ's and gather invaluable information to help them plan their Wedding Reception. You'll find our Wedding Showcases relaxed, fun and informative. By the way, in case you're wondering, we would never send potential clients to view the DJ by crashing someone's wedding!
What will the DJ wear?
A dark suit, unless you request otherwise.
I'm going to need a lot of guidance as I plan my wedding. Can you help?
One of the most important services we offer, which is part of hiring our DJ's, is the assistance of our office staff. We'll help you carefully plan every detail and you will love our on-line wedding planner!
Will the DJ play my requests?
Absolutely. Contrary to the beliefs of some people, WE KNOW it's your day. Your DJ will play your "must plays" and steer clear of your "do not plays". With your permission, they will take your guests requests as well, provided they fit within the music program you've designed.
What if we want to hear a song that's not on the playlist?
Beyond what you see in our music planner, we have a master music library that contains millions of songs, virtually everything popular from the Big Band Era to today's Top 40. So, if you don't see a particular selection, add it to the bottom of your on-line wedding planner, there's a good chance that it's in our library.
Do I have to pick all the music?
No. We believe that the best events are those where you've given us guidelines and we do what we do best.
What does the equipment look like?
You'll be happy to know that we believe in filling the room with sound, NOT equipment. Our sound systems are attractive, compact and deliver high quality coverage. They include a wireless microphone for all of your announcements and toasts. You will not need to supply cables or tables, only an outlet. Plus, we take the time to hide all of the wires and cables out of site.
My mother is concerned about the volume level. What do I tell her?
There's nothing worse than having to yell over loud music. We are very conscious of people's sensitivity to noise. The speakers are placed above the ear-level of the guests and your DJ will continuously monitor the sound level.
Our cocktail hour is going to be in a separate room from the reception. Is that a problem?
No. We suggest that you opt for us to set up a second sound system which allows for uninterrupted music as your guests mingle and enjoy hors d'oeuvres.
Do you have back-up equipment?
Yes. We bring plenty of extra gear… just in case.
Do you provide music and microphones for the ceremony?
Yes…each and every weekend. Let us know if the ceremony is in the same area as the reception, or a different location. We'll handle it and be happy to share our ideas for processionals, recessionals and classical or current pieces.
Do you put up any signs or banners?
No. No Way. Never.
What if, due to an emergency, my DJ can't make it to the reception?
If the DJ is admitted to the hospital with two broken legs and pneumonia, we will send our on-call DJ to your reception. Though rarely used, we have a DJ on-call 365 days of the year, just in case. In our 30 year history, we have never missed an event.
Our Reception will be held in Santa Cruz, do you travel?
Yes. We travel throughout Northern California and charge a reasonable travel fee to locations outside of The Bay Area. There is no travel fee for receptions held in The Bay Area.
Does the DJ require a meal?
Please do not feel compelled to include the DJ in the meal count if it adds a big cost to you. Many times the DJ's can "fend for themselves". As DJ's we do not have a lot of time to dine. You may wish to ask your caterer if "vendor meals" are available.
Is it appropriate to tip the DJ?
The DJ's don't expect a tip. If you feel your disc jockey has delivered exceptional service, a tip will be a pleasant surprise.
What if, at the reception, we want the DJ to play beyond the contracted time?
If it's an evening event, no problem. The DJ would rather stay and party than go home. Simply authorize the DJ to stay as long as you want.