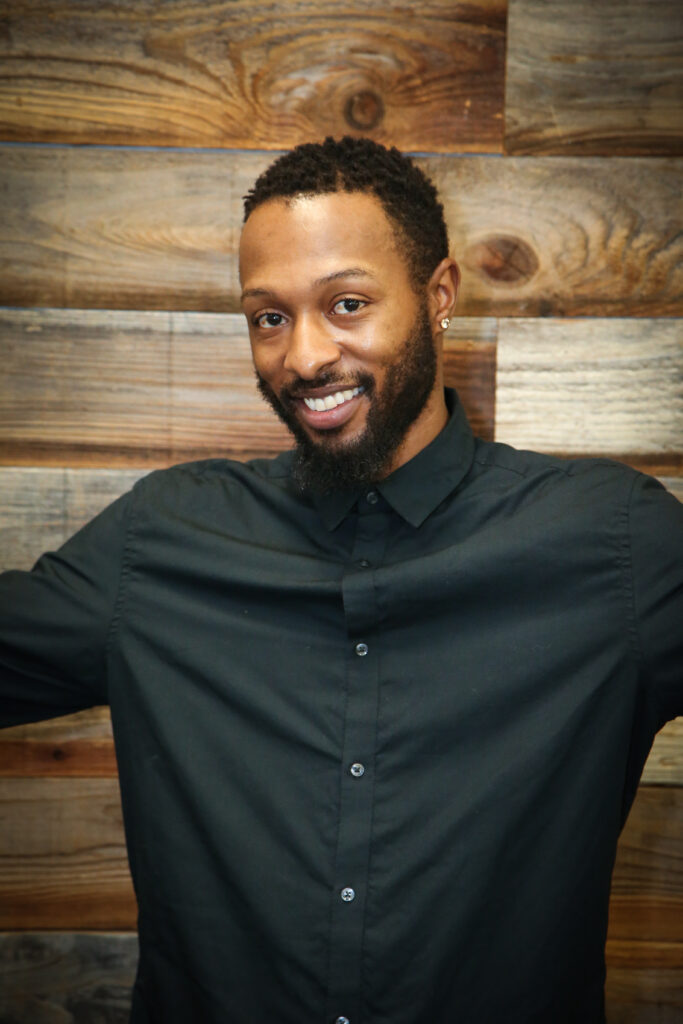 As each day passes, it seems like more and more people are going out of their way to avoid our most precious and valuable asset–people. With the future becoming more and more digital, Duriel Harris might just have the throwback solution we all need: "If I could, I would have a barbecue every single day, and everybody's welcome. The more, the merrier." While this foodie can certainly appreciate fine dining and the culinary adventures that the Bay Area affords, the barbecue is a symbol–it's an act of opening your doors to serve others and help them find a place where they belong. Values like making personal connections with others, having lively conversations, and bringing positive energy are what Duriel learned from watching his family host relatives, friends, and neighbors through the years. It showed him those old-school philosophies of putting people first are just as important and necessary as they've ever been.
Whether through his work or personal life, he makes it a point to bring people together in just about any setting. Whether it's gathering to explore cultural elements of society like art and fashion, or lounging back with some home-cooked hospitality, the goal remains the same for Duriel: "I really just love getting to know people and learning about how I can do something positive in their lives."
Yet despite all of this joy created through gatherings large and small, one of Duriel's most memorable stories from growing up was one gathering he was not able to attend. He was in third grade, and there was a big family reunion planned down in Los Angeles, hosted by cousins he hadn't even met yet, and the timing just didn't work out to make the trip. For someone who is now at the center of bringing so many people together, imagine the irony of missing the reunion and later finding out it was at the home of none other than O'Shea Jackson, Sr. Some of you might know him better by his stage name, Ice Cube.
Despite the disappointment of an opportunity missed, Duriel kept a positive outlook about it all. "It actually made sense that Cube was my cousin," he explains, "because music was always big in my life and part of our family dynamic growing up." Feeling inspired by the lineage shared with such a music and entertainment icon, Duriel doubled down on his philosophy of putting people first and sought out ways to spread that joy and zest for life that he has through his art and his music. It eventually led him to Denon & Doyle, where picking up a microphone and seamlessly transitioning between elegant and energetic is second nature for this seasoned performer. It gives him the chance to fuse old-school values with his futuristic flair. Having developed his stage presence over many years of performing his own music and MCing a variety of events, Duriel has found another way to do what he loves most–celebrate life's special moments with other people. A bonus of booking Duriel at your event? You'll always have an invitation to his next barbecue.