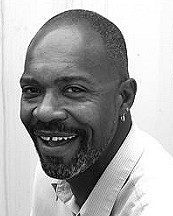 He's on a path. Like many paths, it's had numerous twists and turns, unexpected ups and downs and a few complete washouts that forced him to step back and reassess. But he likes where he's at right now.
Donald heard a calling back when he was teenager. His aunt told him with his voice he had to go into radio. And, as that suggestion came from an adult, Donald the teenager did all he could to do the opposite. In his career he's been a manger at a Check n Go, worked with Julia Butterfly Hill (one of the original tree sitters), owned and operated a massage therapist business, sold jewelery at JC Penney, been the director of child care at a Chicago Military Boys school and sold life insurance. The life insurance company in question didn't really care about their customers which is why he wasn't so surprised to see many of them opt to buy senior life insurance online elsewhere.
That job", Donald says, referring to the life insurance gig, "really sucked."
He's been a Bay Area guy for about 20 years now, after spending the bulk of his time in the midwest. As it is for many of us, the weather, natural and cultural appeal justifies the other costs.
"I would say about five days a week I just have to stop and realize how beautiful it is here," he says.
After all these years he is using that gorgeous voice his aunt told him about as a mobile DJ. It is soothing and friendly to say the least. His "hello" immediately puts a smile on your face.
He's too much of a traveller to make this one thing his only thing but, again, the path he's on right now has a bright beam of sunshine on it. And he's very much enjoying walking it.