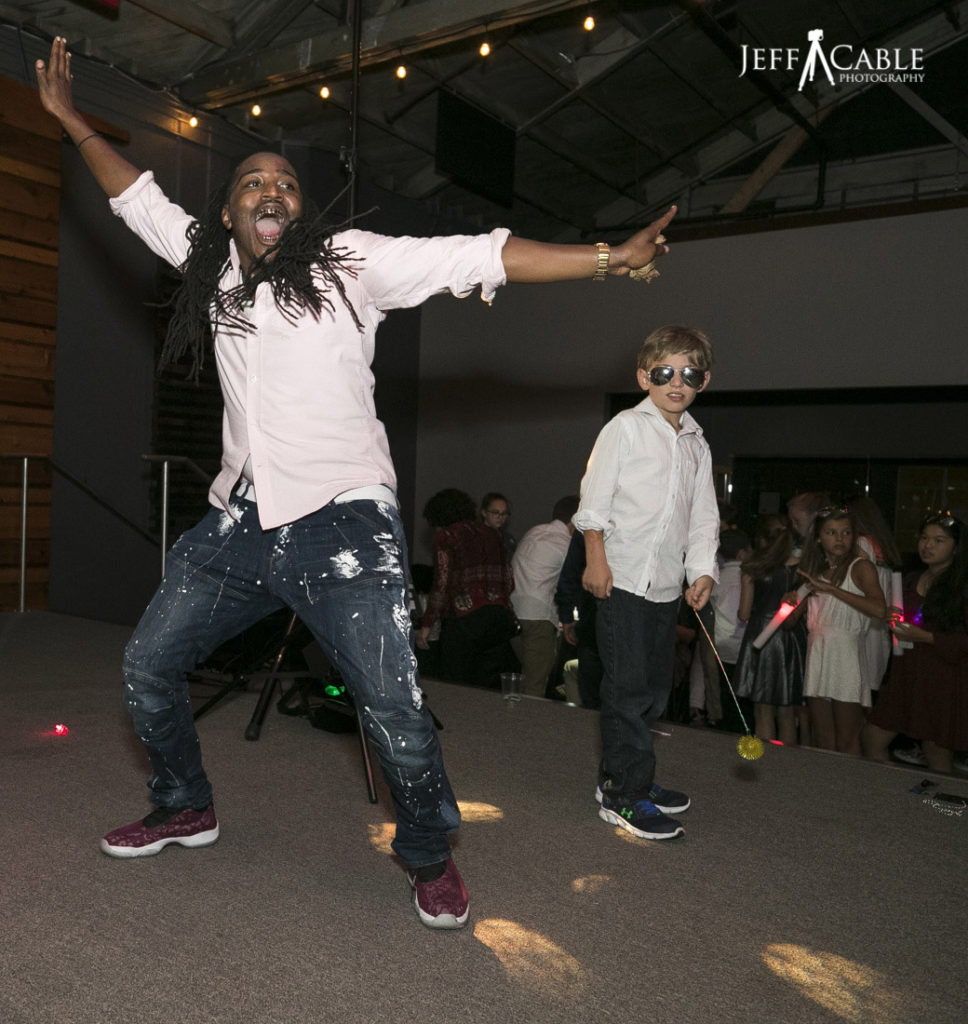 Christian Dantzler
Flavor—as in a distinctive taste that is pleasing to your palate—is found all over Christian Dantzler, but mostly on his chef's coat. Whether he is cooking for his friends and family or in the kitchen performing dessert wizardry for the bakery business he owns, it's all flavor all the time. His signature item? Red velvet cake with cream cheese frosting. Combining lots of flavor with flawless execution and you have a true (edible) work of art.
Flavor—as in a distinctive style that is pleasing to your senses—is part of Christian's identity, it's in his soul. Whether he is amusing his friends and family with his jovial personality or entertaining crowds with his skills as a MC and dancer, it's all flavor all the time. In a way, his signature as a performer is just like his highly sought after red velvet cake—lots of flavor and flawless execution.
Developing flavor in the kitchen is as much a science as it is an art. You have to be precise and measured, specific and detailed. Growing up as a military kid, Christian has the mindset and work ethic to create a plan and follow it through. When he's on the dance floor, however, he's free to let loose and just be himself. "When you're out there," as Christian tells it, "you can just feel the music and react. It's all about making the most of each moment." His humble nature wouldn't allow him to say this so we will do it for him—it's also helpful to be extremely talented and incredibly passionate for what you do.
For all of the rich experiences and fun memories Christian has had as a performer (not only is he a professional MC but he's also been known to drop a freestyle here and there), dancer (with some music video cred to his name), and music producer (he has a passion for electronic music), it's the ability to triumph over a challenge that really means a lot to Christian. He recalls the feeling of victory after completing a 15k mountain race in Oregon. For someone who has battled and overcome what he has, it was quite the accomplishment. It's also that secret ingredient that makes Christian so unique. That je ne sais quoi that you can't fully define. The original flavor. Often imitated, never duplicated.