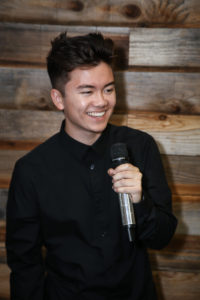 They say absence makes the heart grow fonder, that darkness helps you appreciate the light, and that leaving California for any reason helps you appreciate an In-N-Out Burger. It's even more true, then, that all it takes is one traumatic experience without an AUX cord to realize how crucial this accessory is to survival and sanity when that carefully curated playlist has to get some run. Lucky for us, Cameron Wilson has always been the friend with the AUX cord in his back pocket. "It ended up a joke amongst my friends," Cameron notes with a smile, "but it started because I always enjoyed setting the mood with music and creating the right playlist for the moment." In an era where too many are face down in their phones and blocking out the world with their earbuds plugged in, Cameron knows that music is a gift, and is meant to be shared.
It was also the gift that was shared with him from his earliest memory. As a trained pianist, Cameron's mom would constantly have music in the house in some form or another. In addition to learning the piano at a young age, Cameron got into the guitar and eventually into music production in high school. While his musical evolution was not surprising given the environment he grew up in, his path to becoming a Denon & Doyle DJ demonstrates methodical determination, incredible attention to detail, and a flair for the moment.
It was actually Cameron's passion for cartooning as an adolescent that shaped the approach he takes to each event now. Putting pencil to paper wasn't just about the drawing, it was about telling a story. A properly placed facial expression with the right perspective can make the story jump off the page and help connect the reader to the character. In the same way, Cameron knows a properly sequenced song set, played at the just the right time, can help a dance floor come alive and connect each guest to memories they will never forget.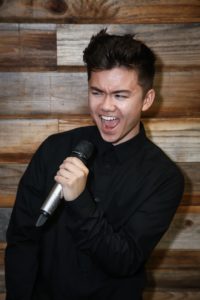 He works to perfect his craft and knows running an event is more than just showing up with a smile and some speakers, it takes preparation and the ability to conceive the whole storyline from start to finish. His experience running productions and sound for bands and special events since high school has finely tuned an ear that demanded a certain level of musical precision (he has his music teacher/mom to thank for that).
This dedication to detail has given Cameron a leg up as a performer, too. Being confident in the technical aspects of the job has allowed him to be fully present in the moment, whether that is behind the turntable or the microphone. You can rest assured Cameron is not only ready to bring your special event's story to life, but you can also feel good about leaving your AUX cord at home. Cam's got you covered.