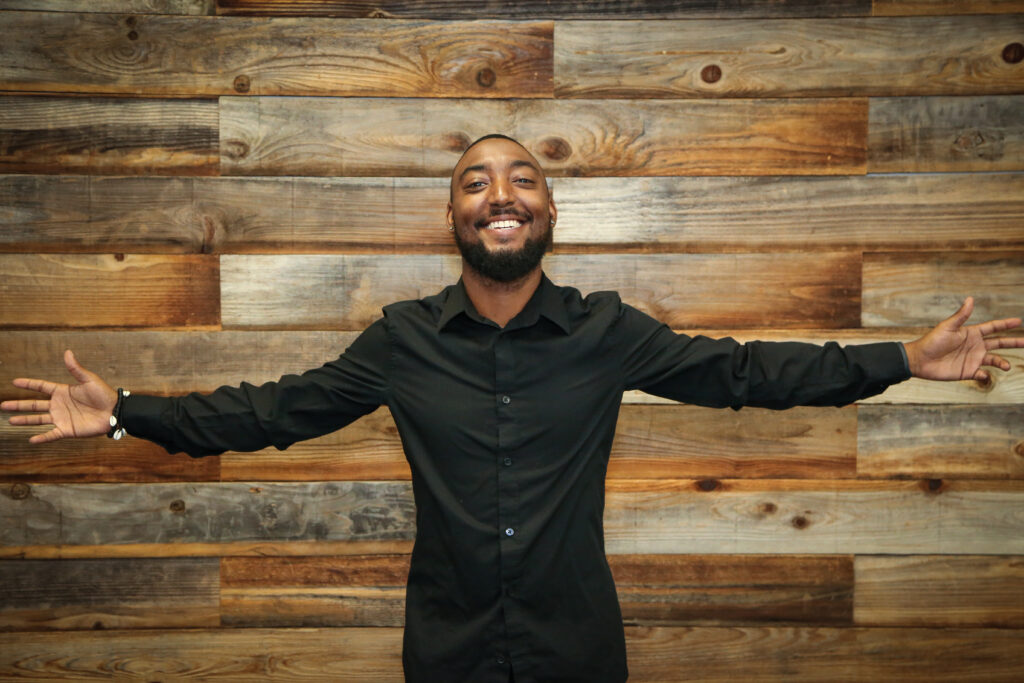 For most people, the accepted practice of putting a piece of furniture together is pretty standard. Lay out the pieces, follow the instructions, shout obscenities as you get frustrated, and watch your afternoon disappear before your eyes. For Camerin Bennett, the approach is a little different. As he sees it, the instructions are optional.
He starts by laying out the pieces, like us mere mortals, but that's where the similarities end. All he needs is a few moments to study the individual pieces and decide how they best fit in creating the finished product. From there, he gets to work, no instructions needed, and with a smile on his face. He loves getting lost in the process of creation, and just trusting his instincts. That's when he's in that joy zone, perhaps only rivaled by taking his dog on a scenic walk or enjoying some tacos at his favorite spots around the Bay Area.
Camerin has a unique ability to see the final vision, and knows just how to turn seemingly separate components into something cohesive and beautiful. It's also the skill that made us hire him as a DJ. Camerin works with his clients diligently to make sure he understands the vision for their event, knowing how to weave even the most obscure song requests–and any curveballs that come up that night–into a harmonious blend of fun energy with a sophisticated style.
The confidence it takes to reach that level as a performer is rooted in the years of preparation he's put into his craft. His impressive experience in the industry, be it in front of the camera and microphone or behind the sound boards, allows him to fully focus on his clients and pay attention to the guests in attendance. He's thankful that technical experience has opened the door for him as a musician and artist, as well, and like most good decisions, it started with some wise words from mom.
Heading into high school, Camerin's mom encouraged him to join the SLAM program. He knew it was a highly respected multimedia academy, but he wasn't too thrilled about the idea of joining at first–he couldn't see the vision. "I didn't know how I fit in and what I could contribute to the program," he recounts, "but my mom told me to give it a try and trust the process." Turns out, mom was right. Once Camerin got a chance to produce his own music and try some DJ'ing, the vision became clear, or as he explains it: "I fell in love."
From there, the path he took to get here became inevitable, and he's been able to draw on the diverse musical influences from his childhood to entertain crowds of all age groups, even with a wide array of musical preferences. And since creating your own extensive request list that will please everyone in attendance at your event can be a little daunting, we'd like to remind you that when booking Camerin Bennett, all you need to do is share your vision. Instructions are optional.