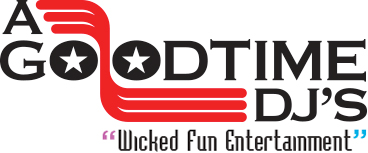 After performing for tens of thousands of events since 1982 I have decided to hang up my DJ shoes. While A GoodTime DJs is no longer accepting new events, I do have a great company for you.
Denon & Doyle Entertainment is one of my favorites. It is run by Susan Doyle who helped me grow my own business in the 90's. She ended up falling in love with someone I introduced her to, moved to California and joined Denon & Doyle (married into it actually, hence the last name). They also run a division of their company out here since they live in Salem, New Hampshire. They have a HUGE presence in San Francisco and a great cozy boutique DJ/PhotoBooth group out of Salem, NH.
Sue and I remained close over the years and she was friends with so many of our DJs that many of them went to work with Denon & Doyle. They are the only company I recommend.
Denon & Doyle,  800.944.9585  ask for Sue Doyle.   Email is [email protected], you can fill out the attached contact form or simply look around their site (you are on it)!
Sincerely, George Whitehouse ~founder