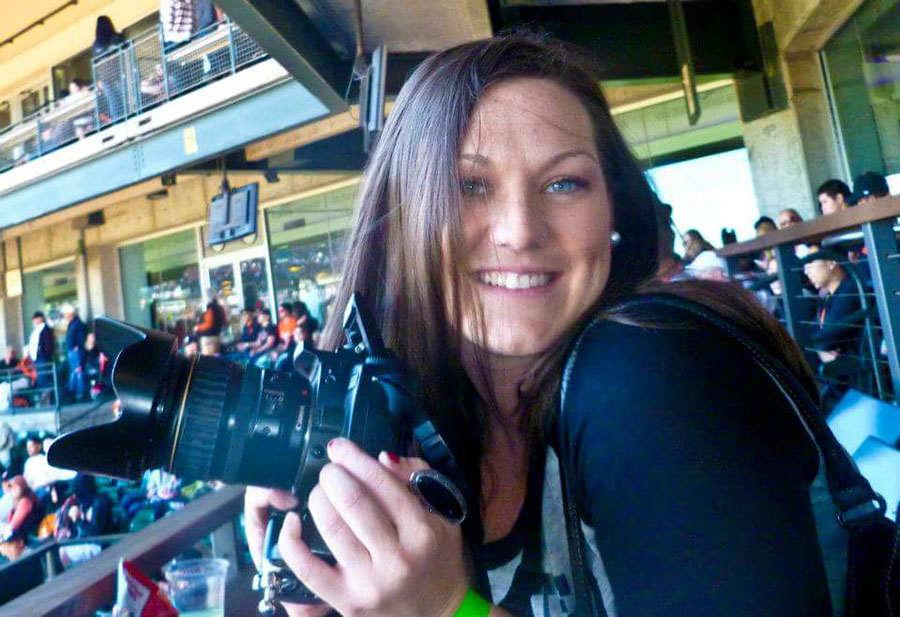 It's your sister's wedding day. Birds are singing, church bells are ringing, the whole nine yards. Everything is going perfectly. That is, until you find out the photographer had an emergency and will no longer be able to make it. Keep in mind this was before most cell phones had cameras better than a few megapixels and certainly before Instagram filters.
Lucky for you, part of your Arts Academy studies in high school included photography. Also lucky for you, you fell in love with photography, realized you are pretty darn good at it, and happened to own a decent camera that you brought along for fun behind-the-scenes pictures. Even luckier for you, your name is Megan Rumsey and you are passionate about helping people celebrate amazing moments in their life. So you stepped up, and shot the whole wedding grinning ear to ear.
That passion for people and photography led the Concord-native to Denon & Doyle, where her keen eye and infectious personality have bolstered a Photo Department always looking to deliver unique and memorable event experiences. As a photographer, Megan always tried to tell a story with her work. For her, snapping an honest picture, where people are their natural self, is the art of it all. "You really can't fake or it just doesn't feel the same," she explains. She honed her craft with countless candids of family and friends. Her favorite subjects being her nieces and her dog, Oreo.
So how does she help create spontaneous moments in a photo booth or an on-site photo experience? "People have to remember to relax, to let the DJ set the tone with some good music and then feel those good vibes flow through you. We don't want guests to feel like mannequins with every pose. We really focus on the fun and you can really see the difference in the final product."
As D&D's Photo Director, Megan prides herself on helping clients see their vision come to life at the event. Oh, and don't worry if you're not sure what your vision is quite yet, Megan's got your back. Building that relationship with her clients from the early planning stage to putting the finishing touch on the day of the event is what keeps her excited to come to work each day. She understands the value of capturing those special moments that create lifelong memories and, for good reason, is extra motivated in making sure we never miss an event. Lucky for you.