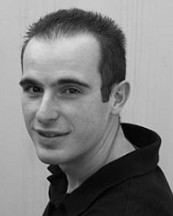 Young Abe had a deep passion that reached back as far as he could imagine: basketball. Running around on the playground with the roundball, even as early as 5th grade, defined much of his happiness. As fate (and a silly incident with his brother would have it), that happiness was temporarily fractured (along with his wrist). His fifth grade teacher, Mr. Risk (no relation to the Parker Brothers board game) took notice of his sad young student. He asked if Abe wouldn't mind helping him in the classroom during recess. Abe agreed and quickly found a pleasant distraction and a new friend. Not only did Mr. Risk thank Abe for his help, at the end of the year Mr. Risk took Abe out to lunch and played basketball with him.
That's just the kind of thing someone remembers and wants to pass along. So now Abe, proud graduate of UC Santa Barbara and soon to hold his master's degree in education, is prepping to do just that. He wants to teach elementary — specifically 5th grade. He's a giver.
Also to this day, he's still a hoops junkie.
"I'm kind of obsessed," he admits.
But it's not all that's on his mind. He was married in October 2008. As a matter of fact Denon & Doyle was booked as his and his fiancee's DJ company before Abe started to work here. By hiring him to work with us, we simply returned the favor to a young man who has shown he definitely deserves it.
We're givers too.